Mission Control for the 21st Century
In the past, spacecraft were one-of-a-kind and so expensive that it didn't matter if you threw away the launch vehicle or needed a control center filled with experts to operate it.
But for today's growing space fleets, keeping control centers full of humans in the loop is becoming increasing impractical.
In the new space era led by commercial companies like SpaceX, the industry is on the threshold of constellations of tens of thousands of spacecraft and aiming for launch cadences approaching that of airline operations.
Sapiens MO: Mission Operations
A sapiens is a digital entity that combines computers' bandwidth for processing data and information with a human-like ability to comprehend the world and communicate.
Computationally efficient, sapiens can reside in the ground system or on-board computers.
The sapiens processes engineering telemetry to recognize current state and status of the system and all subsystems down to the smallest instrumented components.
The sapiens controls the system by executing procedures that embed digital commands in modelled state-transitions, automatically verifying that each command results in the expected state changes.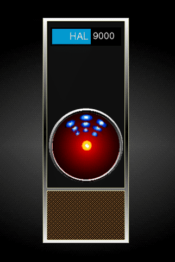 Role-Models are plugin modules that give the sapiens knowledge and behaviors that emulate human roles.
Building Your Sapiens MO
New Sapience Mikos Platform for sapiens customization provides an extremely powerful, cost effective way to extend the built-in model with spacecraft and ground system design and operational knowledge.
New Sapience has a long legacy of applying AI to Space Operations